Posts Tagged 'San Francisco Writing for Change Conference'
January 2020
Michael Larsen and his wife Elizabeth Pomada are two of the most big-hearted people I know.
Take a look at Michael Larsen Author Coaching
michaellarsenauthorcoaching.com
Over the decades, coaching his clients, and, giving his time at writers' organizations, conferences, conventions, Michael Larsen must have inspired tens of thousands of writers.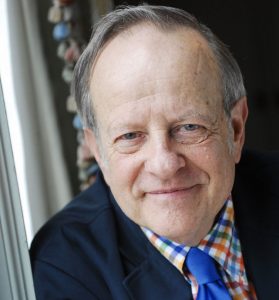 Michael Larsen says:
"Now is the best time ever for you to be a writer. I love helping writers to earn the recognition and rewards they deserve. After 43 years as an agent, I'm now eager to do it as a writer, co-founder of San Francisco Writers Conference and San Francisco Writing For Change Conference, and a coach for fiction and nonfiction writers. I can help you understand and meet the challenges you face, and take advantages of the amazing opportunities waiting for you.
Developing your craft
Being clear about your literary and publishing goals
Figuring out the best publishing option for you and your book
Getting the best possible agent, editor, publisher, and deal for your book
Learning the fastest way to build the writing career you want
Having a positive but realistic perspective about publishing.
Your success will be my success."
https://larsenauthorcoaching.com/coaching/

How to Write a Book Proposal, 5th Edition, by Jody Rein with Michael Larsen
How to Get a Literary Agent  (3rd edition) by Michael Larsen
Guerrilla Marketing for Authors: 100 Weapons for Selling Your Work (coauthor) (2nd edition)
Writing Success Guaranteed: How to Deal Yourself Five Hearts to Win the Publishing Game by Michael Larsen (In progress)
Theme Consultant Teresa Jade LeYung salutes Hero Michael Larsen for coaching authors!
Sincerely,
Teresa Jade LeYung
As a story theme consultant, award-winning writer, and platform-building coach for pre-published and published authors,  Writing Coach TERESA JADE LEYUNG empowers her clients to identify their core themes in their manuscripts and career mapping.
http://lovemadeofheart.com/blog
San Francisco Writing for Change Conference 
$149 until sold out!
The San Francisco Writing for Change Conference will be held the Unitarian Universalist Center on Saturday, October 12, 2013 … about two weeks away!   If you write nonfiction, this is the event for you! This year's keynote–When Woman Wake, Mountains Move–will be delivered by Dr. Jean Shinoda Bolen. Her book, Moving Toward the Millionth Circle led to her involvement with the United Nations and the 5th World Conference on Women. Equally inspirational is Jennifer Przybylo who co-authored Do Good Well which was praised by Nobel Peace Prize Laureate Muhammad Yunus as "the primer for social innovation."
Also confirmed for the SFW4C: Charlotte Ashlock, Digital Producer and Editor at Berrett-Koehler; Nina Amir, Write Nonfiction NOW! and How to Blog a Book, Jim Azevedo, Smashwords; Kirk Boyd, author of 2048: Humanity's Agreement to Live Together; Joel Friedlander, Marin Bookworks; Anne Hill, Bay Area Bloggers; Jan Johnson, Red Wheel/Weiser; Cathleen Miller,Champion of Choice; and literary agents Peter Beren, Andy Ross and Mike Larsen. Panels of authors, agents, editors, and marketing pros will offer you the chance to pitch your book and get free feedback on your work.
Register online today!  This highly effective and affordable event is just $149. Optional gourmet box lunch: $20. Details and Registration:  www.SFWritingforChange.org
Barbara Santos
www.Facebook.com/SanFranciscoWritersConference
Sincerely,
Writing Coach Teresa LeYung-Ryan
Coach Teresa says: "Wear the dual hats of writer and promoter. Reach out, not stress out."
author of:
Build Your Writer's Platform & Fanbase In 22 Days: Attract Agents, Editors, Publishers, Readers, and Media Attention NOW (the workbook)
Love Made of Heart (the mother-daughter novel used in college composition classes; book is archived at the San Francisco History Center)
Answer Me Now  (the award-winning short play)
and speeches advocating mental health and end violence against women and children
Click here for a list of Coach Teresa's event.