Posts Tagged 'Developing your craft'
January 2020
Michael Larsen and his wife Elizabeth Pomada are two of the most big-hearted people I know.
Take a look at Michael Larsen Author Coaching
michaellarsenauthorcoaching.com
Over the decades, coaching his clients, and, giving his time at writers' organizations, conferences, conventions, Michael Larsen must have inspired tens of thousands of writers.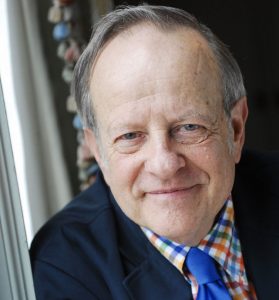 Michael Larsen says:
"Now is the best time ever for you to be a writer. I love helping writers to earn the recognition and rewards they deserve. After 43 years as an agent, I'm now eager to do it as a writer, co-founder of San Francisco Writers Conference and San Francisco Writing For Change Conference, and a coach for fiction and nonfiction writers. I can help you understand and meet the challenges you face, and take advantages of the amazing opportunities waiting for you.
Developing your craft
Being clear about your literary and publishing goals
Figuring out the best publishing option for you and your book
Getting the best possible agent, editor, publisher, and deal for your book
Learning the fastest way to build the writing career you want
Having a positive but realistic perspective about publishing.
Your success will be my success."
https://larsenauthorcoaching.com/coaching/

How to Write a Book Proposal, 5th Edition, by Jody Rein with Michael Larsen
How to Get a Literary Agent  (3rd edition) by Michael Larsen
Guerrilla Marketing for Authors: 100 Weapons for Selling Your Work (coauthor) (2nd edition)
Writing Success Guaranteed: How to Deal Yourself Five Hearts to Win the Publishing Game by Michael Larsen (In progress)
Theme Consultant Teresa Jade LeYung salutes Hero Michael Larsen for coaching authors!
Sincerely,
Teresa Jade LeYung
As a story theme consultant, award-winning writer, and platform-building coach for pre-published and published authors,  Writing Coach TERESA JADE LEYUNG empowers her clients to identify their core themes in their manuscripts and career mapping.
http://lovemadeofheart.com/blog