Posts Tagged 'Conferences'
January 2020
Michael Larsen and his wife Elizabeth Pomada are two of the most big-hearted people I know.
Take a look at Michael Larsen Author Coaching
michaellarsenauthorcoaching.com
Over the decades, coaching his clients, and, giving his time at writers' organizations, conferences, conventions, Michael Larsen must have inspired tens of thousands of writers.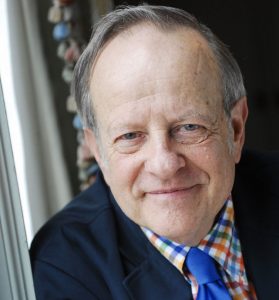 Michael Larsen says:
"Now is the best time ever for you to be a writer. I love helping writers to earn the recognition and rewards they deserve. After 43 years as an agent, I'm now eager to do it as a writer, co-founder of San Francisco Writers Conference and San Francisco Writing For Change Conference, and a coach for fiction and nonfiction writers. I can help you understand and meet the challenges you face, and take advantages of the amazing opportunities waiting for you.
Developing your craft
Being clear about your literary and publishing goals
Figuring out the best publishing option for you and your book
Getting the best possible agent, editor, publisher, and deal for your book
Learning the fastest way to build the writing career you want
Having a positive but realistic perspective about publishing.
Your success will be my success."
https://larsenauthorcoaching.com/coaching/

How to Write a Book Proposal, 5th Edition, by Jody Rein with Michael Larsen
How to Get a Literary Agent  (3rd edition) by Michael Larsen
Guerrilla Marketing for Authors: 100 Weapons for Selling Your Work (coauthor) (2nd edition)
Writing Success Guaranteed: How to Deal Yourself Five Hearts to Win the Publishing Game by Michael Larsen (In progress)
Theme Consultant Teresa Jade LeYung salutes Hero Michael Larsen for coaching authors!
Sincerely,
Teresa Jade LeYung
As a story theme consultant, award-winning writer, and platform-building coach for pre-published and published authors,  Writing Coach TERESA JADE LEYUNG empowers her clients to identify their core themes in their manuscripts and career mapping.
http://lovemadeofheart.com/blog
Click on underscored text in this post to get to related websites . . .
Dear Writers who attended our sessions at San Francisco Writers Conference 2014,
Thank you so much for attending:
"From Hooks to Books: Grabbing the Attention of Agents and Editors with Your Talking Tagline & Platform" with Elisa Sasa Southard & Teresa LeYung-Ryan
OR
"Be Your Own Editor: Inject the 5 Ws and Core Theme Into Your Manuscript" with Teresa LeYung-Ryan and Mary E. Knippel
OR both !
Thank you for filling out our evaluation forms!
Writing Coach Teresa Recommends Contests, Meet the Agents and Editors, Conferences, Retreats, and Resources for Writers
Please help your writer-friends by sharing these events and opportunities:
Writing Contests   3 groups of contests – through California Writers Club-Sacramento Branch, Literary Arts Division of the San Mateo County Fair, and WriterAdvice
sponsored by San Francisco Chapter of Women's National Book Association -  Space is limited! Cost: $65 WNBA members, $75 non-members
Mary E. Knippel & Catharine Bramkamp will be coaches at this event
Redwood Writers "From Pen to Published" is an all-day writers' conference on Saturday, April 26, 2014 at the Santa Rosa Junior College, Santa Rosa, CA.  Craft, Genre, Publishing, Marketing: Select among four tracks with sixteen sessions.
If a friend would like a CD or MP3 of sessions at SFWC – Go to VWTapes
I'm cheering for you!
22-Day Coach Teresa LeYung-Ryan
Coach Teresa LeYung-Ryan is the author of Build Your Writer's Platform & Fanbase In 22 Days: Attract Agents, Editors, Publishers, Readers, and Media Attention NOW,  She helps clients identify their themes and archetypes   "Reach out, not stress out."
Teresa's novel Love Made of Heart: a Mother's Mental Illness Forges Forgiveness in Daughter Ruby is used in college courses and archived at the San Francisco History Center.
Subscribe to  "Coach Teresa's blog"  Click here to start.